Commercial Services by Amped Electric
Amped Electric serves   commercial   clients for all of your lighting needs throughout the Council Bluffs and Omaha Metro area.
Motion Sensor Lights
Get Modern Motion Sensor Lighting For Security and Save Electricity. Motion Sensor lighting or automatic sensors are great ways to help ensure safety for your cusomters. Motion sensors are lights that automatically turn on when motion is detected. These automatic sensors can be set up in specific areas or rooms.   As a business owner you want to make sure that areas are well lit for you and your employees. Amped Electric  can install motion sensor lights by the front and back door, in hallways, bathrooms, certain rooms ,  and more!
Our commercial lighting options include, but are not limited to:
Wall Mounted Parking lot lights
Wall Mounted Sign lighting
Florescent Lighting
Halogen lighting
Specialty lighting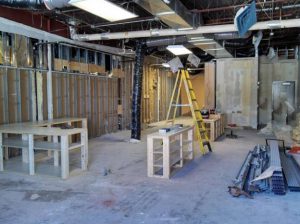 .